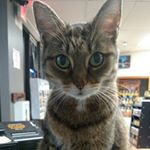 We started Smokes & Such in 2009 when we realized there was a huge segment of the smoking community that was tired of the high taxes associated with manufactured cigarettes. While we don't condone smoking in any way, we feel that smokers have been targeted by the state and the federal government in an unfair way for many years.
Our 1st store opened primarily to offer smokers the ability to make their own cigarettes with our RYO Machines, a process that took about 10 minutes and used unprocessed, non chemical, natural tobacco. Not only was this product safer than commercial brands due to no chemicals in the tobacco or in the paper tubes, but it cost much less because it wasn't taxed as heavily. We quickly made friends with the people that came in and felt like we were not only providing a great service to our customers but we somehow created a community of like minded people that were tired of being taken advantage of by "Big Tobacco" and our government.
Three years later we were forced to remove our machines from our stores by a government that was lobbied and paid off by "Big Tobacco" because we were viewed as competition and the government was losing tax dollars from people trying to save money. We still offer smokers a way to save BIG MONEY, so we encourage all smokers to call or stop in and we can show them how to smoke less toxic and much less expensive cigarettes. But we have also evolved into what you see today. We happily provide our customers with great choices, great prices, superior customer service, and the same community that we began in 2009. We invite you to stop by any of our locations and see for yourself what makes Smokes & Such the store of choice in Illinois.
American owned… American run.